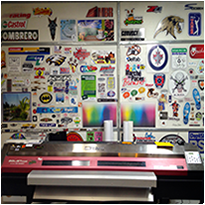 Transformexact is: silkscreen printing, acrylics, vinyl lettering, digital imaging, large size digital printing, offset printing and lithography, vehicle alluring imagery, corporate images, graphics and much more… Ask us about anything of your printing needs, we will do everything we can to make your project a reality!
Enjoy a friendly and personalized service that meets your specific needs! You will be delighted with the results of our printing!

At Transform Exact, we offer a variety of printing services, screen printing and lithography in Montreal
For Alain Brochu, my business partner, silkscreen printing is a proud tradition handed down from father to son. He has been at your service for over 25 years.